You are invited to the following event:
Metrolina's 4th Annual Fall Course – 2018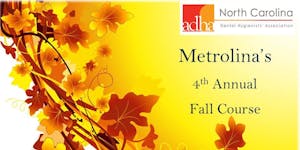 Friday, November 16, 2018 from 9:00 AM to 4:00 PM (EST)
CPCC Central Campus
1201 Elizabeth Avenue
Health Careers Building, HE Classroom 4510
Charlotte, NC 28235
Join us for Metrolina's 4th annual end of year CE course! Once again we are working in collaboration with Central Piedmont Community College's dental hygiene students to provide you with the most economical, high quality, six (6) hour CE you will find in town! As one of the last chances to get your continuing education credits, this course is a "can't miss" opportunity. We look forward to presenting you with wonderful national speakers, a delicious lunch, and an awesome opportunity to network with other hygienists in your area.
9:00 a.m. – 12:00 p.m.
Speaker: Renee Cina Acosta, RDH, HHC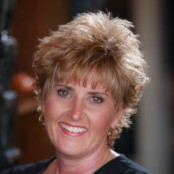 A Bite of Sugar: Retrain Your Brain
The average American consumes over 150 pounds of sugar a year. Research now correlates sugar with increasing rates of obesity and metabolic syndrome. Sugar has been found to be as addictive as cocaine and heroin. We can retrain our brains and reset our appetite hormones. This course demonstrates sugar-related diseases and addiction. Dental hygienists can respond to these diseases and prevention of caries with the knowledge gained. Attendees will acquire a wealth of information to share on how sugar has affected the U.S over the past thirty years and will be able to make a positive impact on their patient's overall health. This program will inspire and motivate attendees to gain control of their own overall mind/body health. After this course attendees will be able to:
•Define the relationship between sugar and systemic disease
•Review the hormones related to satiety and appetite
•Identify techniques to retrain the brain for oral and systemic health
•Distinguish insulin resistance, diabetes, and obesity and how they correlate with oral health
•Describe healthy nutritional choices for better overall health
1:00 p.m. – 4:00 p.m.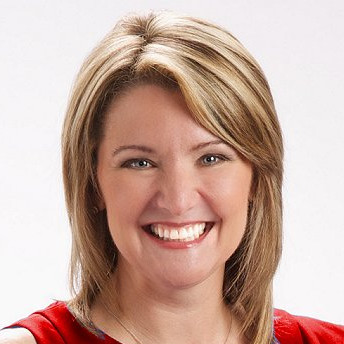 Kristine Berry, RDH, MSEC
5 Ways You Might Be Contributing to Your Patients Disease Progression 
We strive to be our best when treating our patients, and the thought that you may be contributing to their disease is plain awful. Yet, if you have blinders on to your current environment or your talents for discovering your patient needs and enrolling them in treatment, then how can you achieve optimal patient confidence and case acceptance?  This course outlines five simple ways that will take your professional confidence, presence and effectiveness to the next level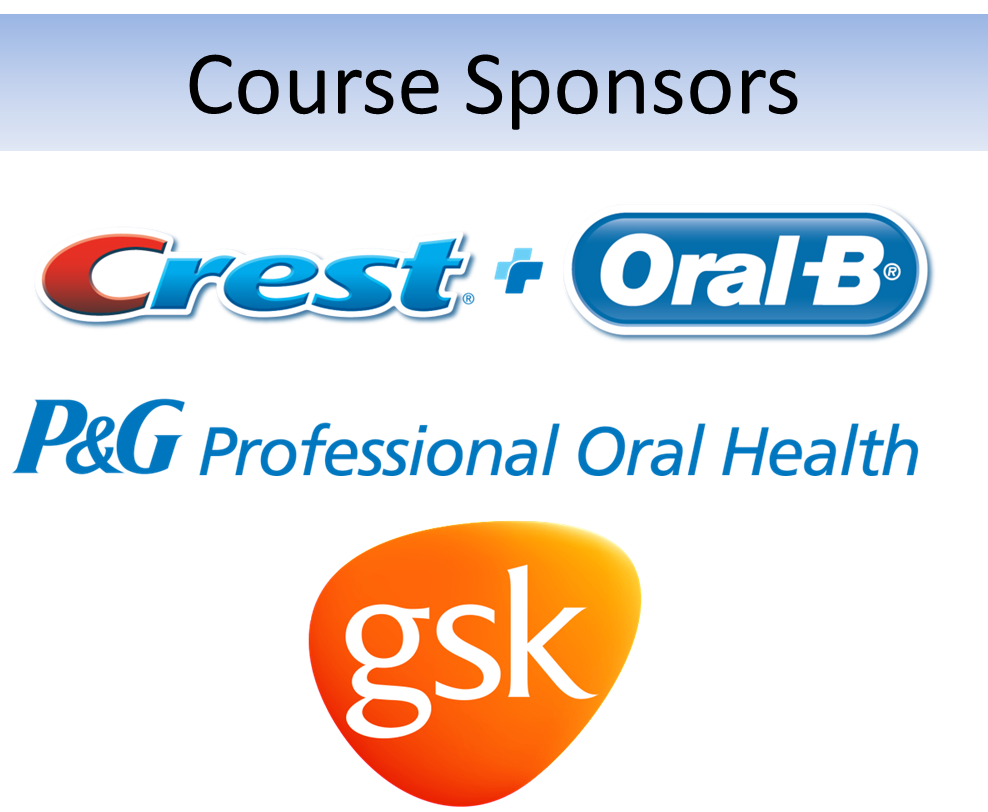 FAQs
What are my transport/parking options getting to the event?
Parking: IMPORTANT! Registrants should use the Student/Visitor Parking Deck 2, which is on the corner of 4th Street and Charlottetown Ave. There is no charge for parking and you may go through the security gate arm to access the higher levels of parking. Here's a campus map for directions. Parking Deck 2 is labeled with a 2 on the map and you will be walking to the Health Careers building on Elizabeth Ave, which is the same building the dental hygiene clinic is located in.
Walking directions are as follows: Exit parking deck 2 onto Charlottetown Ave and head away from 4th street. Turn left onto Elizabeth Ave and the event will be held in the Health Careers Building which will be directly accross the street on the right side of the road. The Health Careers building is on the corner of Elizabeth and Charlottetown Ave. Once you enter the building you can take the elevator or stairs to the 4th floor. If you still have questions on how to find the Health Careers Building, look for the interactive information screen just outside of the parking deck.
Transportation alternative: Charlotte City LYNX Gold Line is a FREE to ride Street Car which is now open and runs from the Time Warner Cable Arena to NovantHealth Presbyterian Medical Center. It operates seven days a week. It runs every 15 minutes during peak hours and every 20 minutes during off peak hours. It has a stop on Elizabeth Ave. just down the street from the Health Careers Building where the event will be held. When you get off the Gold line LYNX you will head up the hill away from the city center and the Health Careers Building will be on the left side of the street.
Google Map to CPCC Central Campus
Is my registration/ticket transferrable?
Yes, you can transfer your registration to another person
What is the refund policy?
Refunds are available up to 7 days before the event. Due to meal orders, we are unable to accommodate any later refund requests. You may transfer your registration to another name if needed.
Share this event on Facebook and Twitter.We hope you can make it!Cheers,Metrolina component of the NCDHA, in collaboration with CPCC's Dental Hygiene Program